'There is no perfection on social media'

The dislikes are piling up against Facebook. 
The embattled social media behemoth took another blow on Sunday when the whistleblower behind a blockbuster Wall Street Journal expose of its business practices went public on "60 Minutes." Frances Haugen, a former Facebook product manager, copied tens of thousands of internal documents that she says prove the company always protects itself over the public good when those two interests clash. 
She claims Facebook knows its platforms are used to spread hate and misinformation or cause mental distress to young girls over their body image but that the company tries to hide or discredit such evidence. 
Haugen will testify before Congress on Tuesday and hopes to convince political leaders to regulate Facebook more rigorously. (The firm already faces an antitrust probe.)   
Facebook is under fire on multiple fronts. The firm was a major conduit for misinformation during the 2016 and 2020 elections and for Russia's election meddling scheme and other influence operations.  
More recently, President Joe Biden accused it of "killing people" over vaccine misinformation, before watering down his comments. Haugen says Facebook turned off settings designed to combat misinformation during the election before it was used by protestors to organize the January 6 US Capitol insurrection. She says the Facebook algorithm deliberately promotes posts that incite anger because they drive engagement and profits. And critics say Facebook must do more to stop hate-mongers from exploiting its reach to fuel violence and even genocide, as happened in Myanmar.  
It's easy for the debate about halting misinformation to get bogged down in confusion. For example, when Facebook and other networks banned ex-President Donald Trump for posing a risk to public safety, they weren't abridging his right to free speech – as some critics claim – they were just preventing him from using enormous platforms operated by private companies. But the political backlash they got shows just how treacherous these issues can be, especially given the size, scale and centrality of companies like Facebook.  
Facebook's vice president of global affairs, Nick Clegg, told CNN at the weekend that it was "ludicrous" to blame social media for the Capitol riot and argued that Facebook simply reflected the lack of "perfection" in normal life. But at the same time, Facebook is effectively a huge advertising and information company and faces few of the legal and ethical constraints imposed on traditional media companies whose revenue streams it co-opted. 
One big question is whether Washington legislators have the appetite to regulate. Republicans already accuse Facebook of censoring conservative content and may have an interest in keeping the gusher of misinformation open. But if more details come out about the impact of social media, public support for action could grow. 
That's what makes Haugen's whistleblowing so potentially significant. 


'There is no perfection on social media'

"There is no perfection on social media, as much as in any other walk of life," Facebook Vice President of Global Affairs Nick Clegg told CNN's Brian Stelter, ahead of whistleblower Frances Haugen's appearance on "60 Minutes."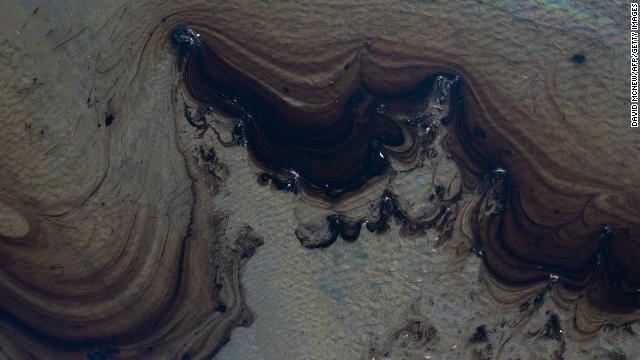 Polluted waters in the Talbert Marshlands area near Newport Beach, California. 

Surf City could be facing an ecological disaster. 
The idyllic California city of Huntington Beach has been pitched into crisis by a leak from an oil pipeline 5 miles offshore that pumped the equivalent of 3,000 barrels of crude into the water. 
The city is known for consistent swells that draw surfers and give it its nickname, but also for temperate waters teeming with plankton, fish, sharks, dolphins and wetlands wildlife.  
Local officials say dead fish and birds have already washed up on the sandy shoreline. Several oil-covered birds are receiving veterinary care; other reports of oiled wildlife are being investigated. 
"These are wetlands that we've been working with the Army Corps of Engineers, with the Land Trust, with all the community wildlife partners to make sure to create this beautiful, natural habitat for decades," said Orange County Supervisor Katrina Foley.
"And now in just a day, it's completely destroyed." 
The good news: The leak appears to have stopped and its causes are being investigated amid some concerns that the age of the pipeline could be a factor. But it could take months or even years to clean up the slick and get the region back to normal. 
 View in browser  |  All CNN Newsletters
Want to easily manage your newsletter subscriptions?
Copyright ©  2021 Cable News Network, Inc. A WarnerMedia Company, All rights reserved.
Our mailing address is:
Cable News Network, Inc. A WarnerMedia Company
1 CNN Center NW
Atlanta, GA 30303-2762
Want to change how you receive these emails?
You can unsubscribe from this list.